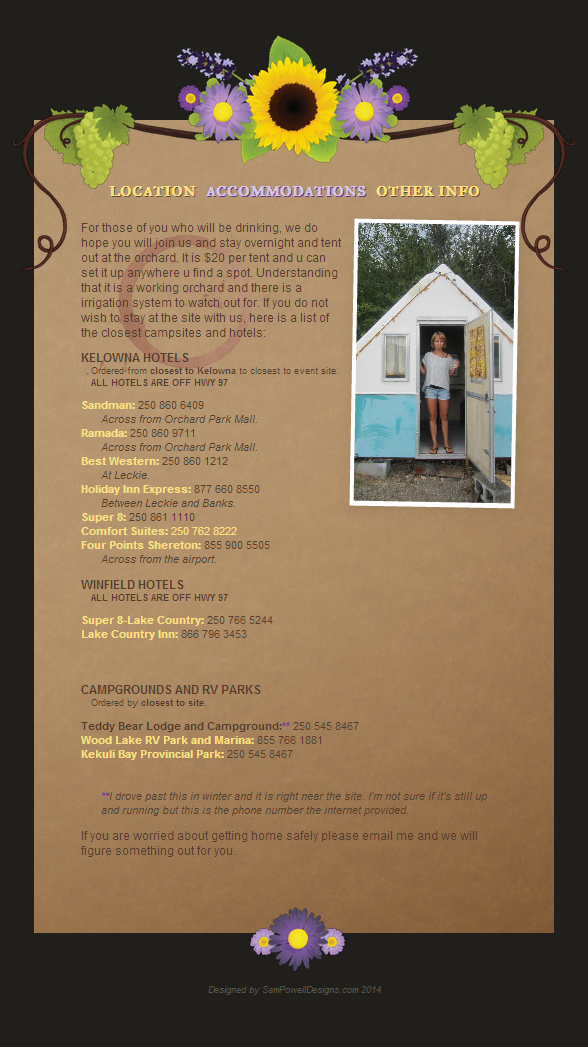 My sister is getting married this summer and asked me to make her wedding invites. She wanted a garden/rustic theme with tradional looking artwork of flowers, with hopefully sunflowers and lavender.
Her wedding is at an orchard with vineyards, so in the planning process I decided to include the grape vines on the corners.
After finishing the invites and getting them printed, I worked on a website for extra information. She wanted it to be simple and so I designed it to look very close to the invitations, though added the layering affect. Those z-index item can be a real pain.